HUD Homes - CA, NV, NY, NJ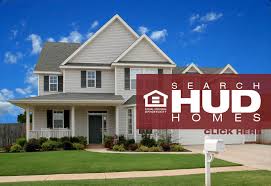 What is a HUD Home?

    A HUD home is a 1-to-4 unit residential property acquired by HUD as a result of a foreclosure action on an FHA-insured mortgage.
    HUD becomes the property owner and offers it for sale to recover the loss on the foreclosure claim.  Can Buy a HUD Home?
   Who can buy a HUD Home 
   Anyone who has the required cash or can qualify for a loan (subject to certain restrictions) may buy a HUD Home. 
   HUD Homes are initially offered to owner-occupant purchasers (people who are buying the home as their primary residence).
   Following the priority period for owner occupants, unsold properties are available to all buyers, including investors.
 New York -New Jersey Listing Page
 Contact The Iuliucci Team at 800-278-0016 for more details.
  Download the HUD Photo Brochure 

 http://www.calreoservices.com/hud-photo-list